Bus Update: Bus #148 will not be running in the AFTERNOON the rest of this week. Bus #188 will not run morning/afternoon on Friday (2/25) and Monday (2/28). (An automated call with this information was sent this afternoon...if you did not get a call, please call us to update your phone information).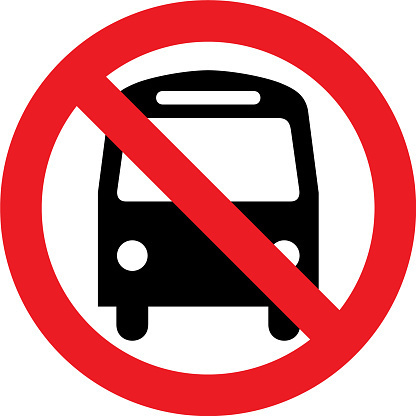 OPEN HOUSE TONIGHT AT 4:30!!! We will have volunteers to assist in helping you find the correct teachers. CAR TAGS will be provided at your YOUNGEST child's teacher. An example of the car tag is below. See you soon!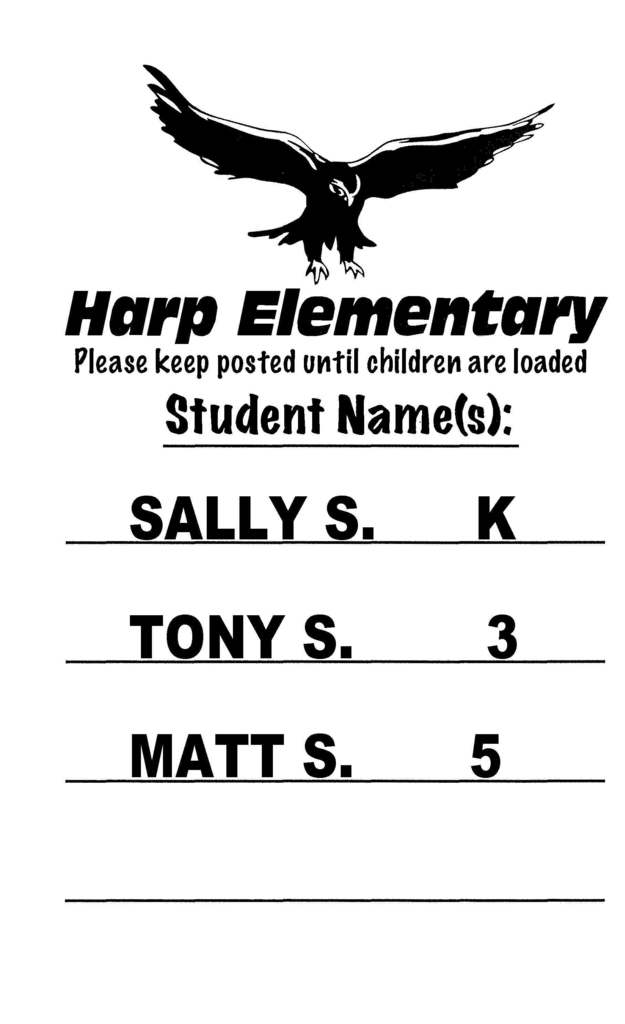 CAR RIDER MAP: Here is the map for where to pick up/drop off your students. It will take a few days to get things smoothed out, so please be patient. The most important thing is student safety. So, please do not be on your phone, be aware of your surroundings (look for kids/parents), and drive carefully on campus. Our faculty will be doing our best to get your students loaded as quickly and safely as possible. See you soon!! ((Remember: Car tags will be available at Open House tonight!))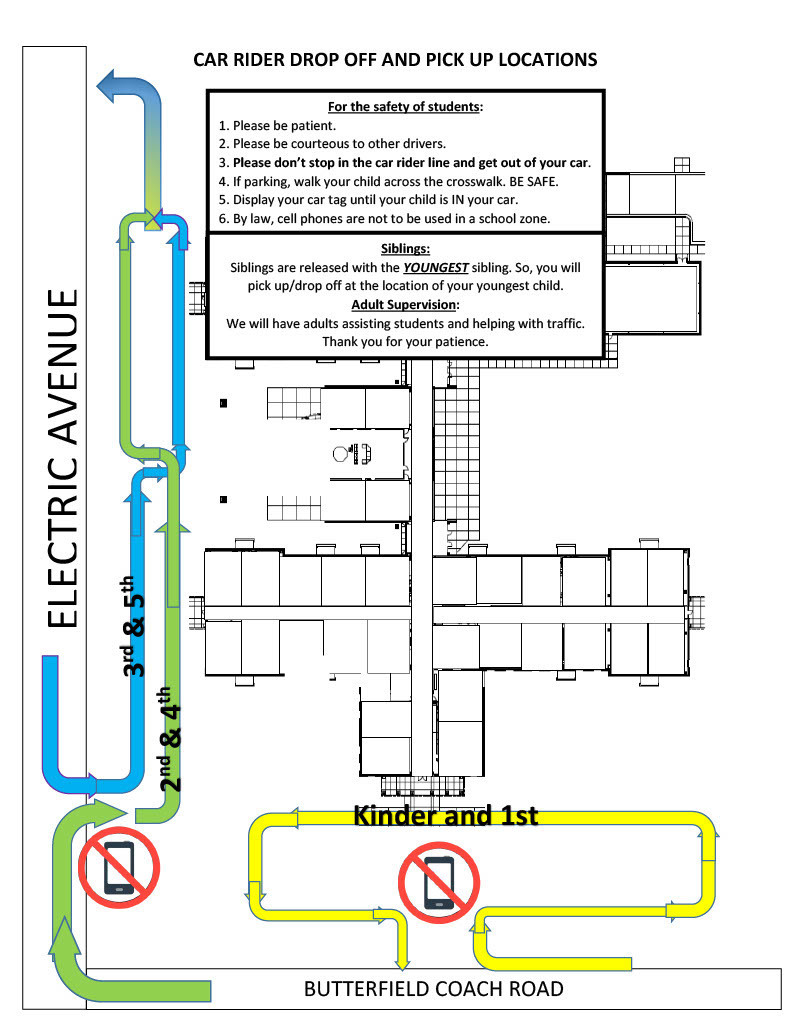 PARENTS: Check out this opportunity!! School supply and food give away (First come, first serve). Don't forget our Open House begins at 4:30 on this day too.

HAWKS - PLEASE SEE THIS MESSAGE FROM THE DISTRICT REGARDING BUS ROUTES: Please help us share the message through our community about the new bus routes. Current bus routes are incorrect due to a technical error by our third party vendor. The corrected bus routes will be available for viewing on August 4. Please advise anyone and everyone not to look up their bus routes until August 4. If they do before August 4 they will receive incorrect information. Our transportation team is working diligently to correct the error with the vendor. Saludos a todos Ayúdenos a compartir el mensaje a través de nuestra comunidad sobre las nuevas rutas de autobús. Las rutas de autobús actuales son incorrectas debido a un error técnico de nuestro proveedor externo. Las rutas de autobús corregidas estarán disponibles para su visualización el 4 de agosto. Aconseje a todos que no busquen sus rutas de autobús hasta el 4 de agosto. Si lo hacen antes del 4 de agosto, recibirán información incorrecta. Nuestro equipo de transporte está trabajando diligentemente para corregir el error con el proveedor.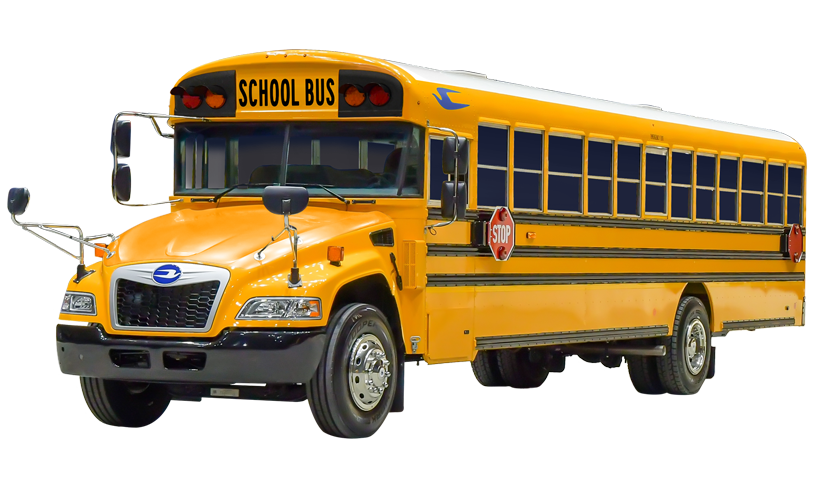 Open House 2022 - 2023 Parents: We are excited to have you join us (IN PERSON!) at Harp for our Back to School Open House. You can meet your teacher, drop off your supplies, get a car tag (if needed), fill out free/reduced lunch forms, join PTA, meet the staff, and more. What: Back to School - Open House Where: Harp Elementary (Start at the front doors to find class lists) When: WEDNESDAY, AUGUST 10TH, 4:30 to 6:00 See you then!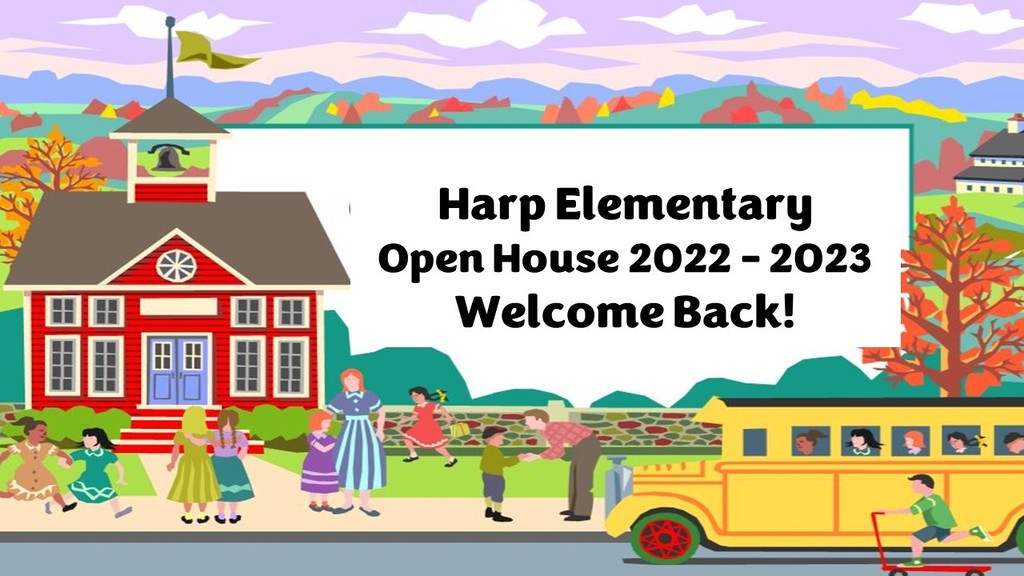 IMPORTANT - CLASS LIST This is Mr. Bolin, the assistant principal for your Hawks. I published this year's school supply list on our website and Facebook. Also, I recently drove around and put a stack of the lists at each Walmart in Springdale (and by the mall in Fayetteville). If they are running out of lists, apparently they are putting old lists out! Make sure the list you get has 2022-2023 at the top. Also - if you go to the Walmart app, you will find a different list there too. I have emailed, called, and spoken to 3 different managers and no one knows how to fix this problem. **PLEASE only use the list found on our Facebook, school webpage, or have 2022-2023 at the top if at Walmart. I'm sorry that some of you have already bought supplies based on the misinformation provided in some stores. Don't worry...go ahead and send what you have. We'll fill in the missing pieces when school starts. I am driving around this afternoon and restocking the displays and will, again, talk to the stores about NOT putting outdated class lists out for you guys. We look forward to seeing you at Open House. (Details coming soon!). Thank you, Mr. Bolin, A.P. Harp Elementary

SCHOOL LUNCHES FOR 2022-2023 (PRICES AND HOW TO APPLY/PAY) Parents: As you may have heard, the waiver that allowed free lunches for all students has expired. Beginning this year we will, again, be charging for breakfast and lunch. The good news is that, thanks to Federal assistance, we will NOT have to increase costs for student trays. 2022-2023 Prices Breakfast - $1.30 full price, $0.25 for reduced Lunch - $2.45 full price, $.040 for reduced The price for an adult tray WILL increase, but that amount has not been set. To APPLY for reduced meals, and to PAY for meals, please visit the following website:
https://www.sdale.org/page/food

HARP HAWK - SUPPLY LIST Students return on MONDAY, AUGUST 15th. We are excited to see everyone back and ready to learn! Please see the information below regarding class supply lists for the 2022-2023 school year. See you soon!!!

Hey Harp Hawks :-) We hope you have had a great summer and are staying cool out there!! TAX FREE WEEKEND IS COMING AUGUST 6th AND 7th. Please see the attached picture that lists eligible items.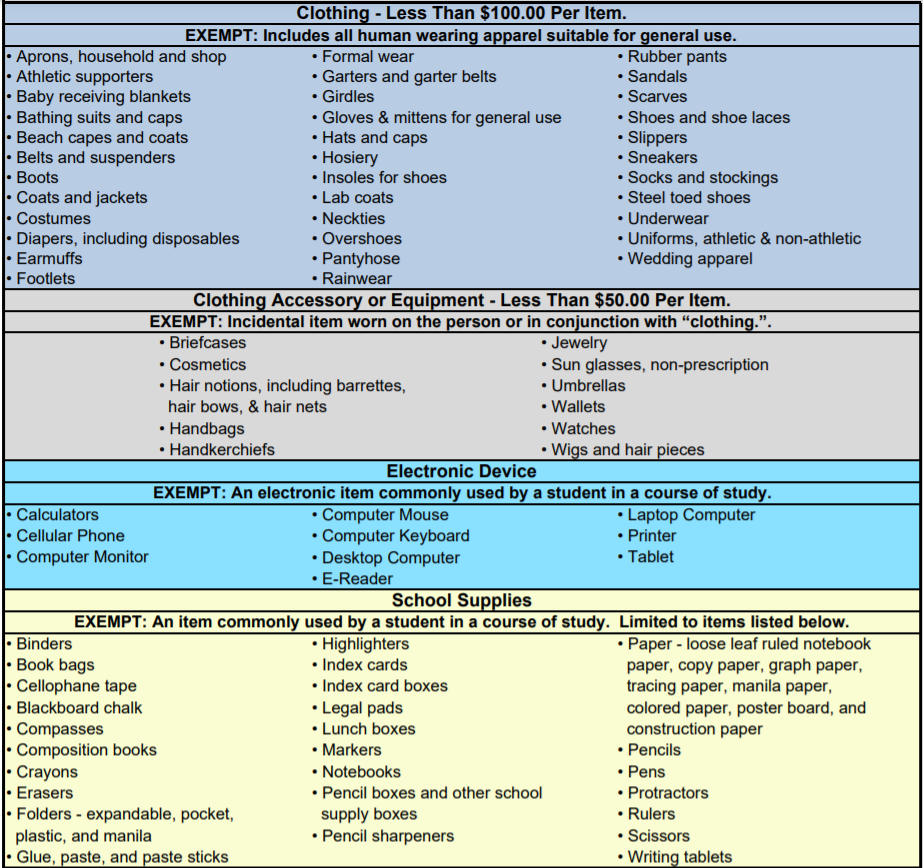 Join the #SpringdaleFamily Become a bus driver today!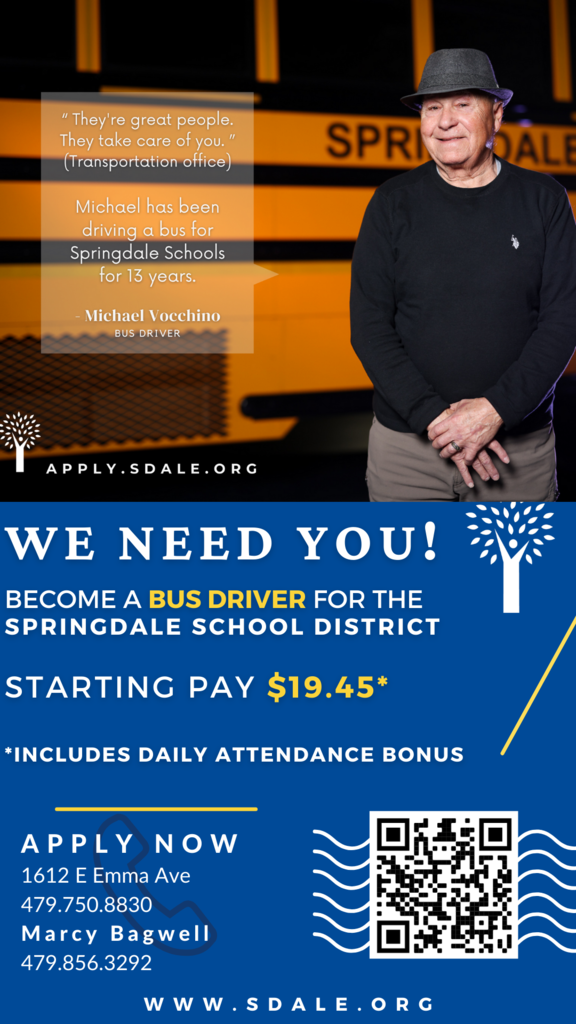 "Delta Dental of Arkansas presents Toothapalooza, a children's oral health event, at the Amazeum on Saturday, June 18th, 2022 from 10:00 AM - 2:00 PM. Museum admission is free for the first 500 kids and their families who mention Toothapalooza upon entry. Four guests per family, please. Dental health-related activities will be available during the day!"

Work for Springdale Schools! Apply today Starting pay of $19.45* per hour. *includes daily attendance bonus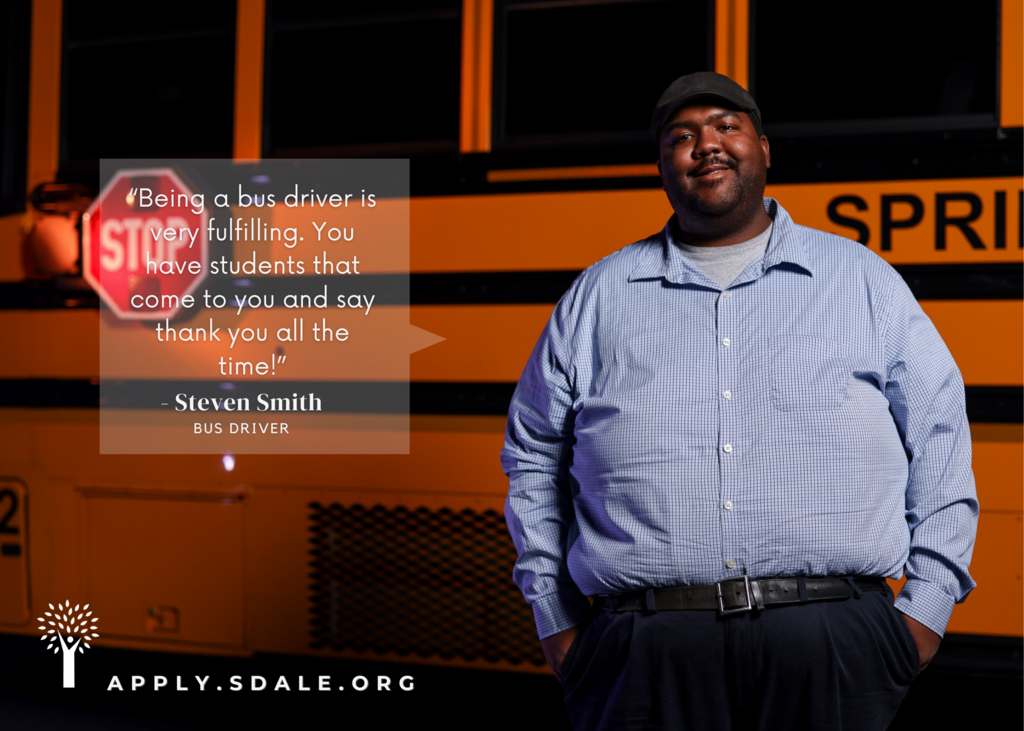 5TH GRADE CELEBRATION Please use the link below to view the 2022 5th Grade Celebration. (Thank you Mr. Head for filming and editing the video).
https://youtu.be/CqpL4_27Pg0