Bundle Up!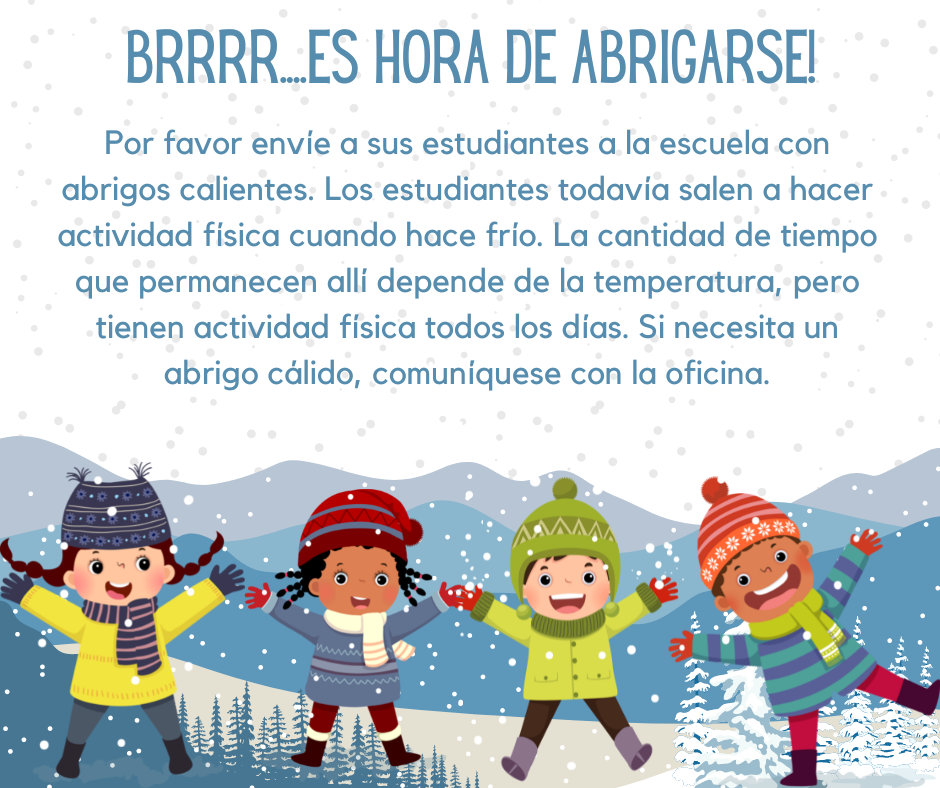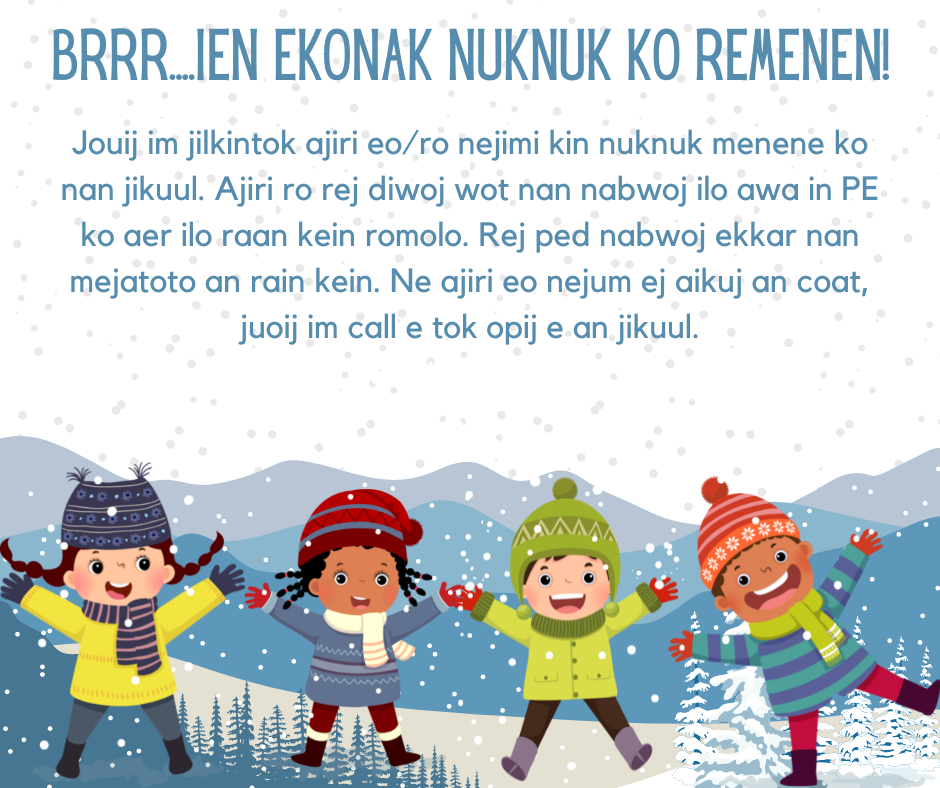 See flyer for affordable internet service!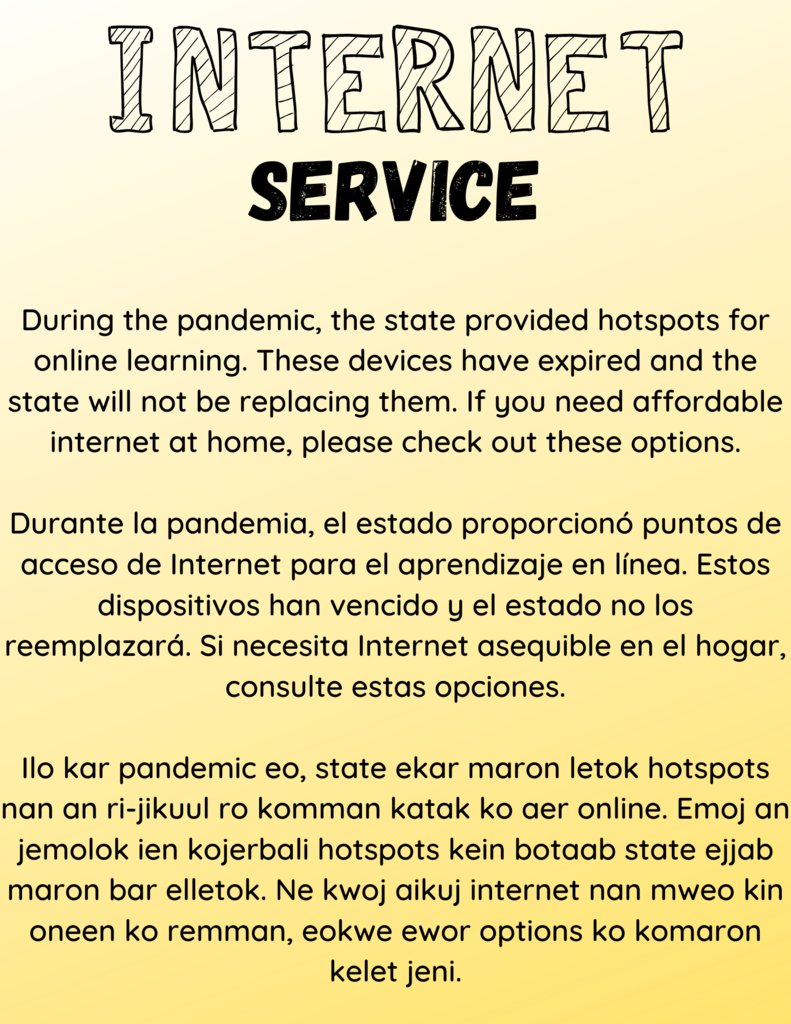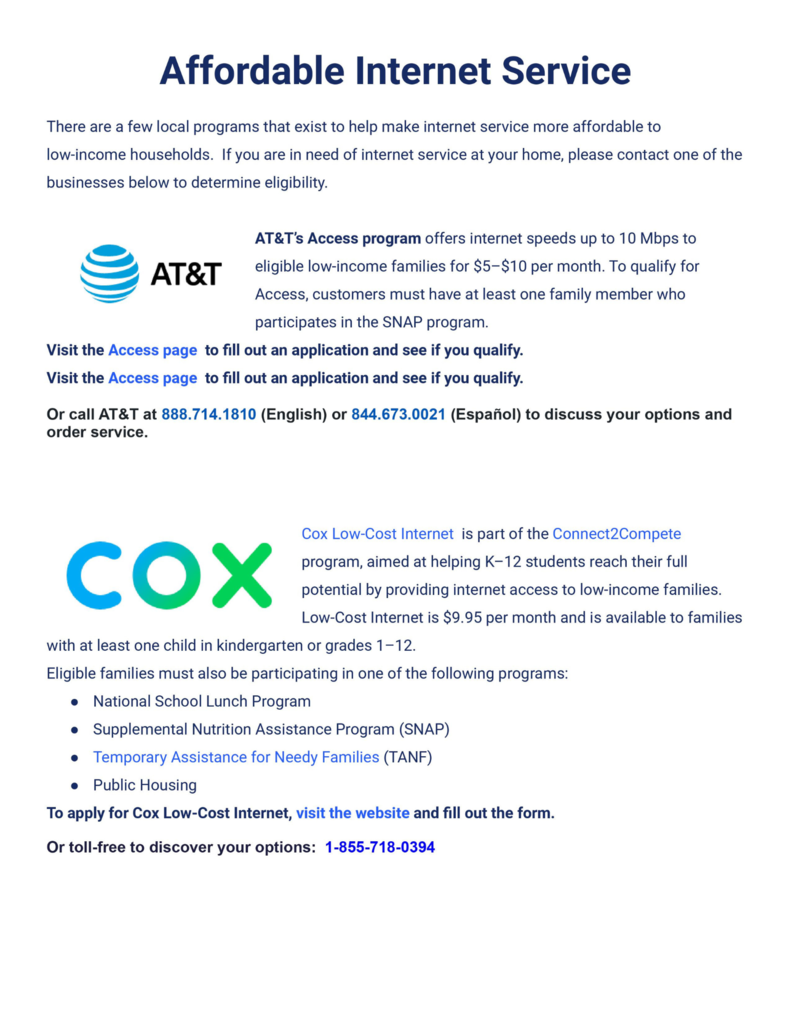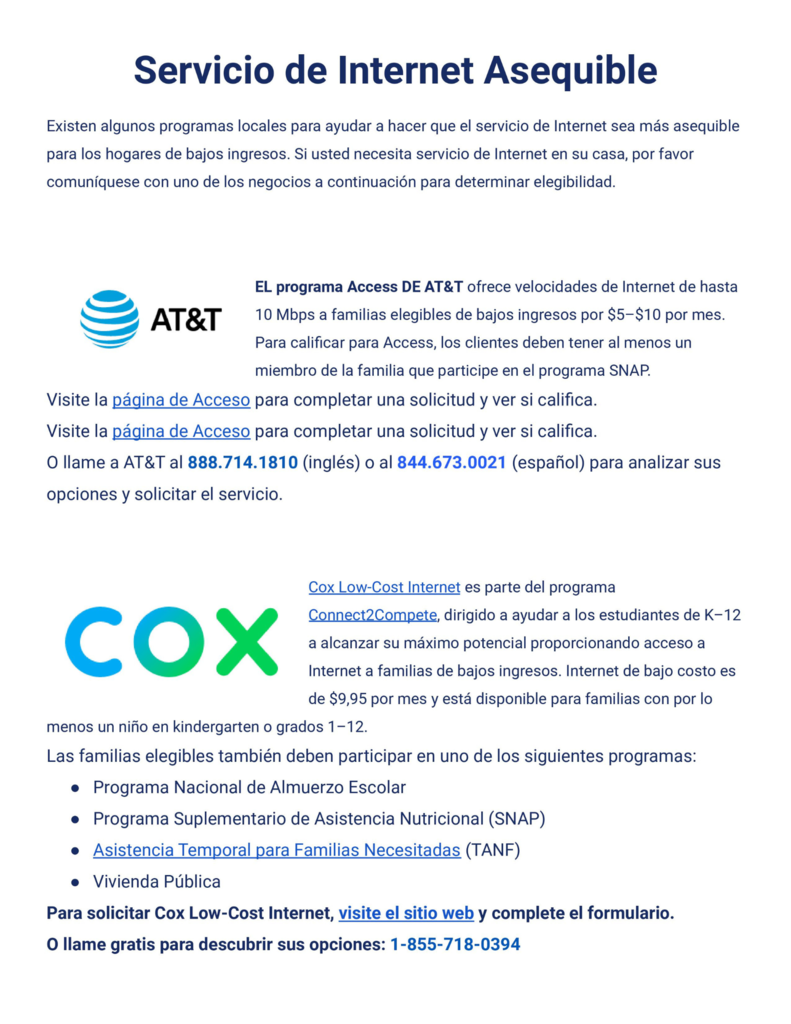 Wednesday is our Thanksgiving Lunch Choice 1 - Oven Roasted Ham/Mac &Cheese Choice 2 - Chicken Tenders/Greenbeans/Mac & Cheese Sides will be: Fresh Vegetable Roll Cinnamon Apples Blueberry Cobbler
School of Innovation, Springdale High School, and Har-ber High School students came to talk to our fourth and fifth grade students about leadership and showing good character.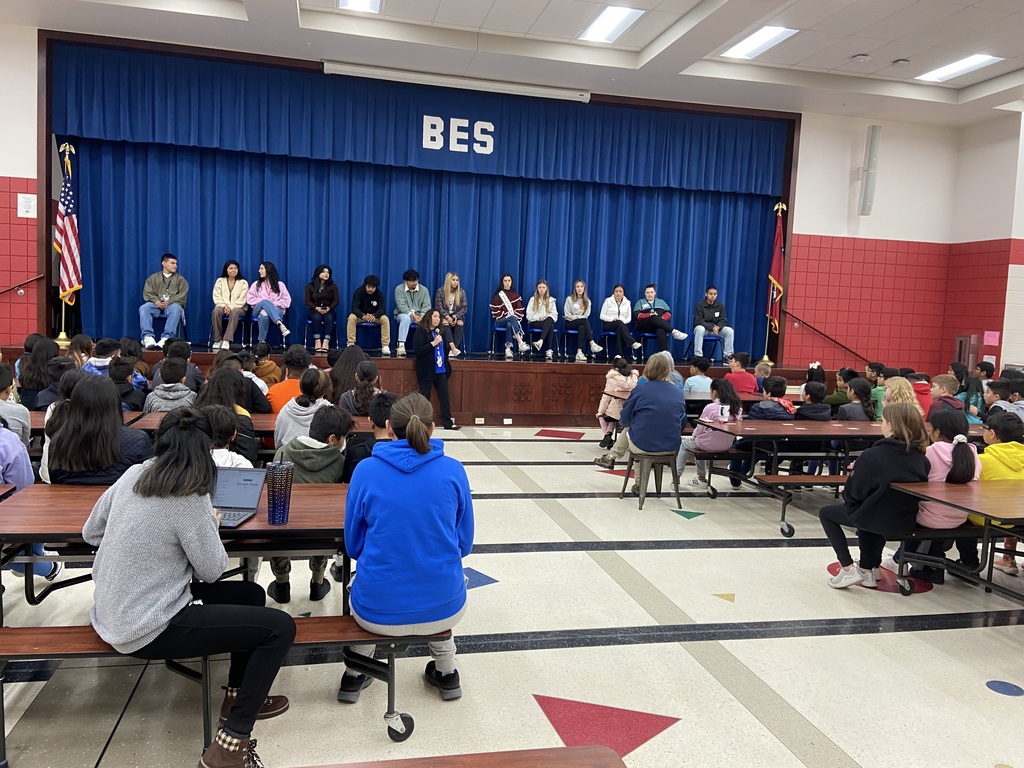 Parents, Today SOAR will end at 5 pm. Padres, Hoy SOAR termina a las 5 pm. Mama/Baba , Rainin enaj jemlok SOAR ilo 5 awa jota
Drive-Through Food Giveaway, Weds 16th, 9-3 Evento de Comida Gratis, Miercoles, 16 de Nov, 9-3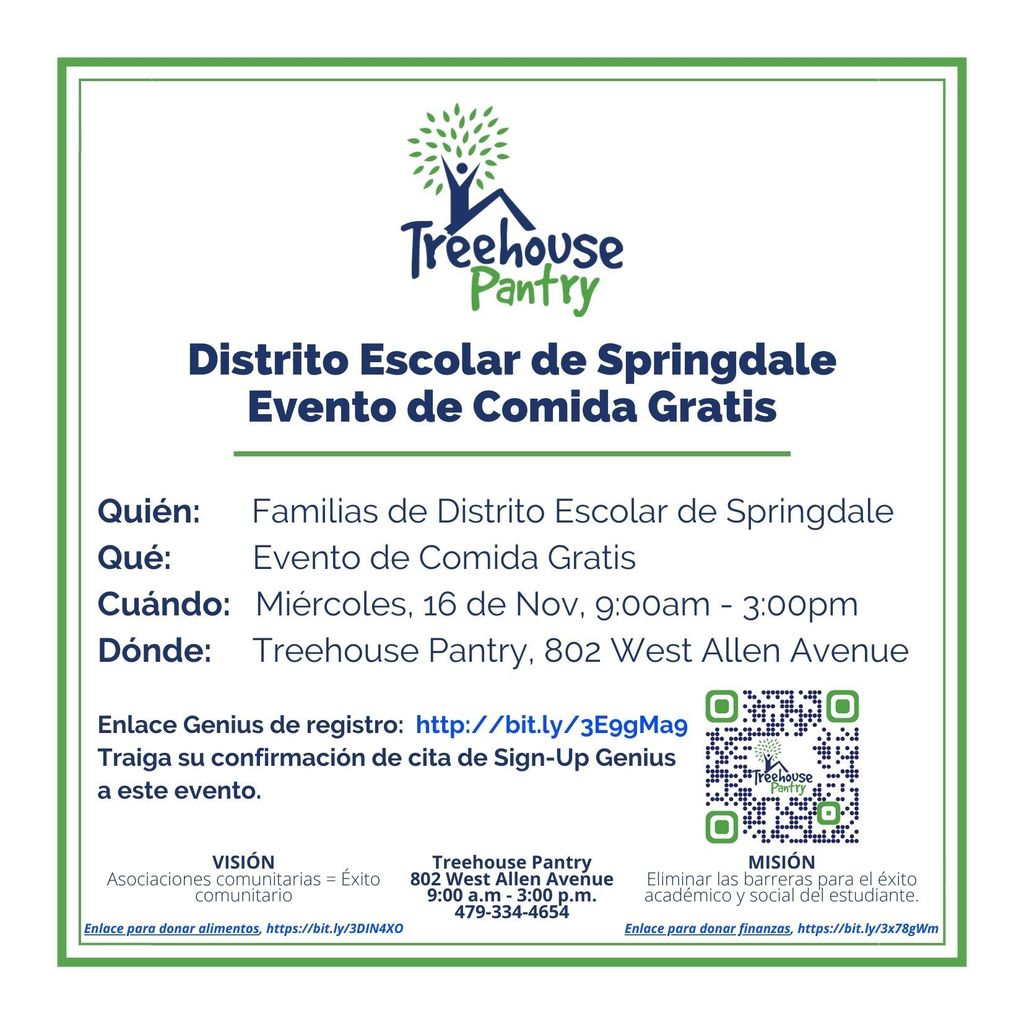 This week is National School Psychology Week! Join us as we celebrate Mr. Luna!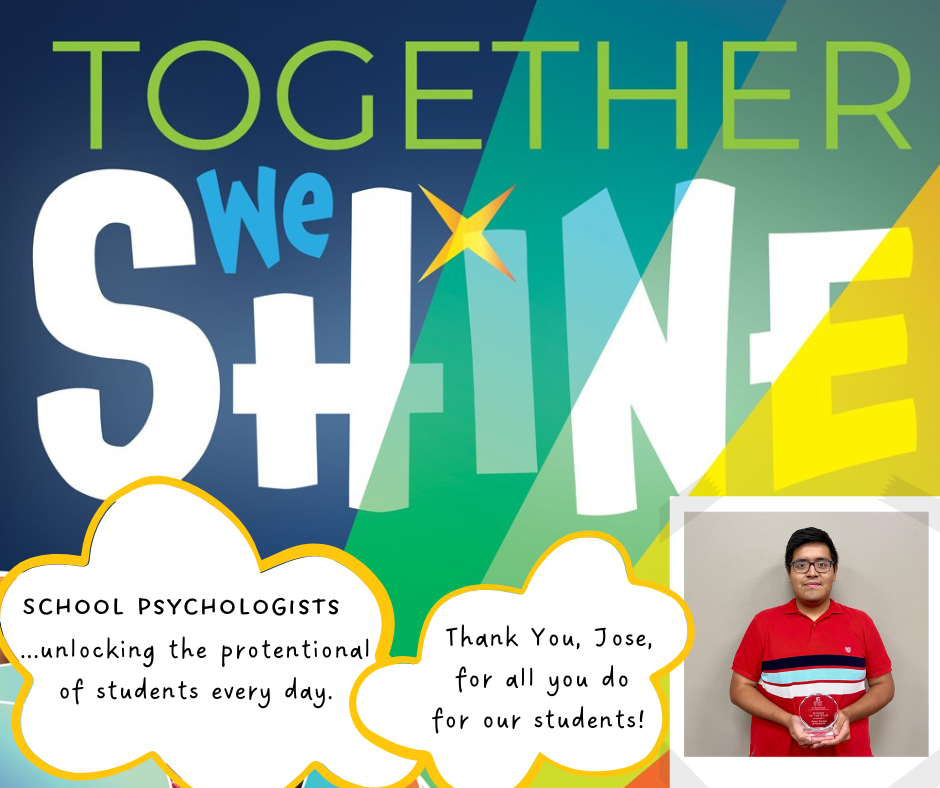 November Events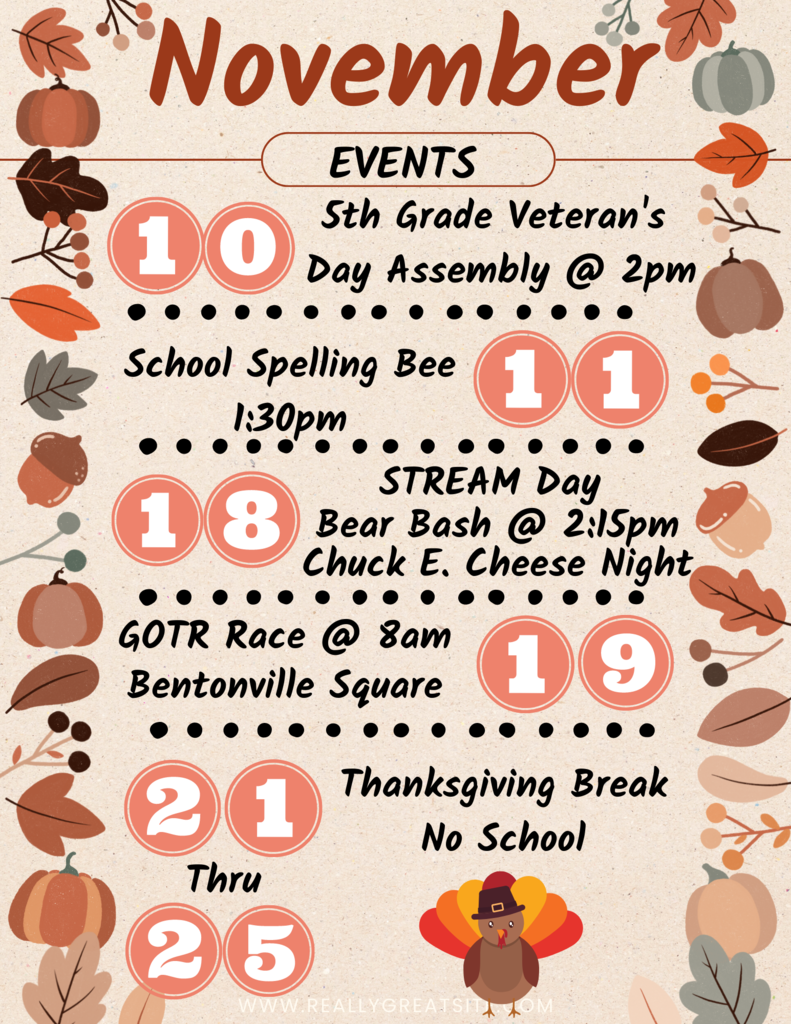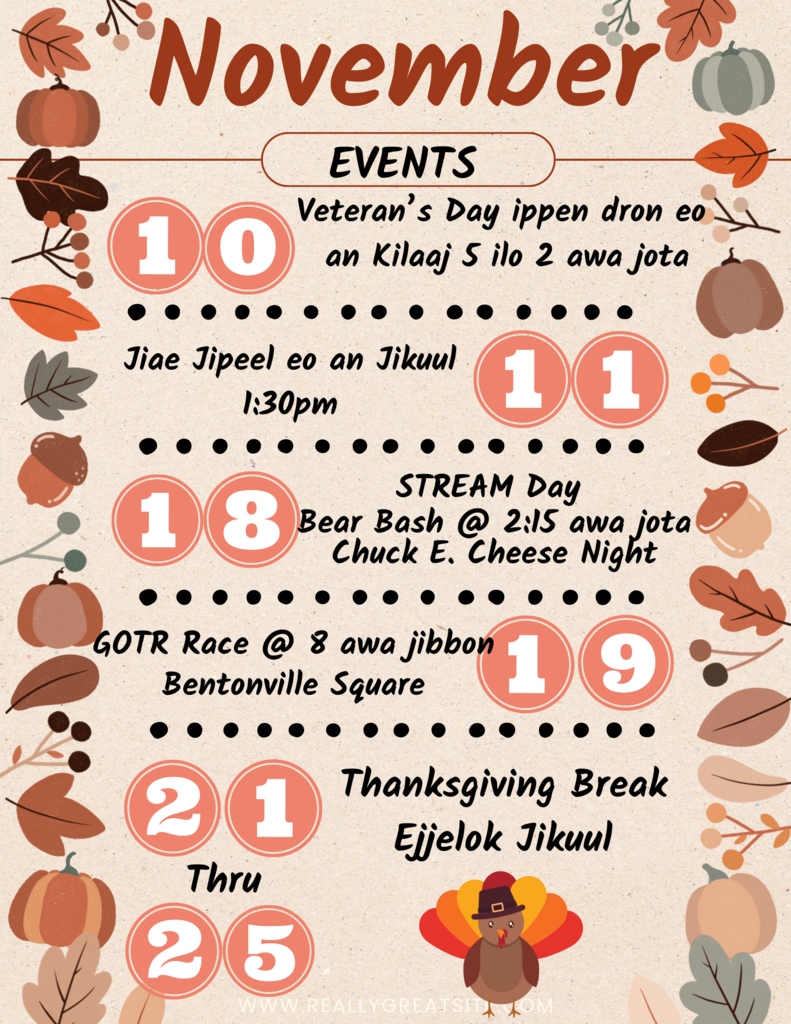 Don't forget to Fall Back this weekend! This weekend is also a great time to change the batteries on your smoke detectors and make sure they are functioning correctly.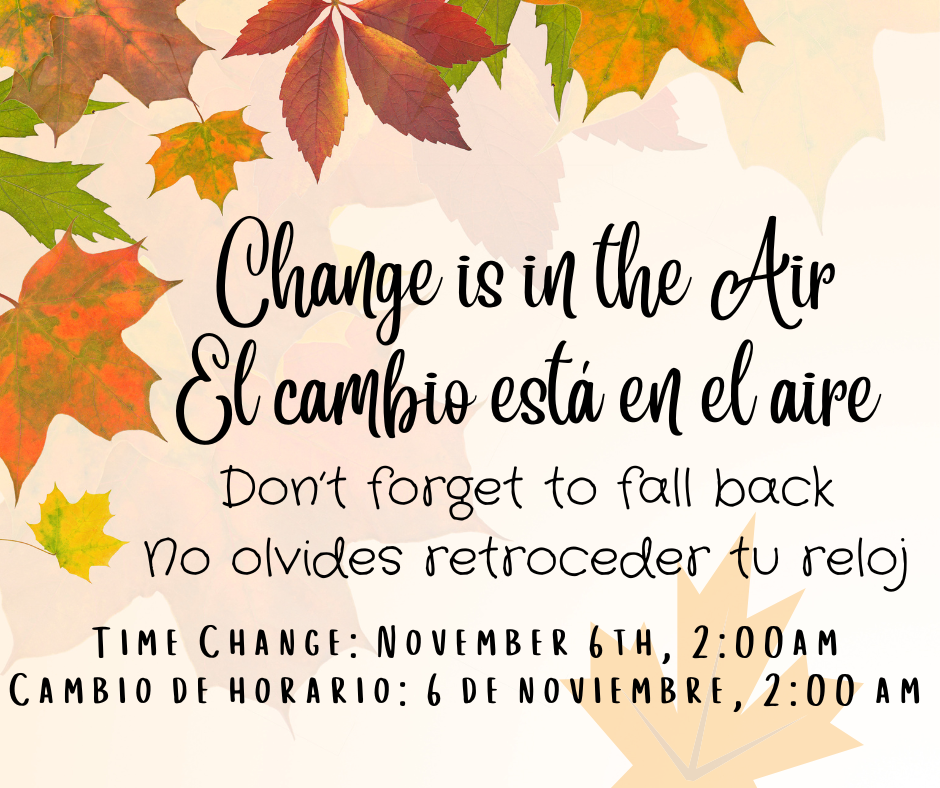 Hoy aprendimos de la Organización de Mujeres Hispanas de Arkansas!  ¡Asiste a clases de inglés gratuitas en Bayyari todos los lunes y martes por la mañana!  ¡se bienvenido!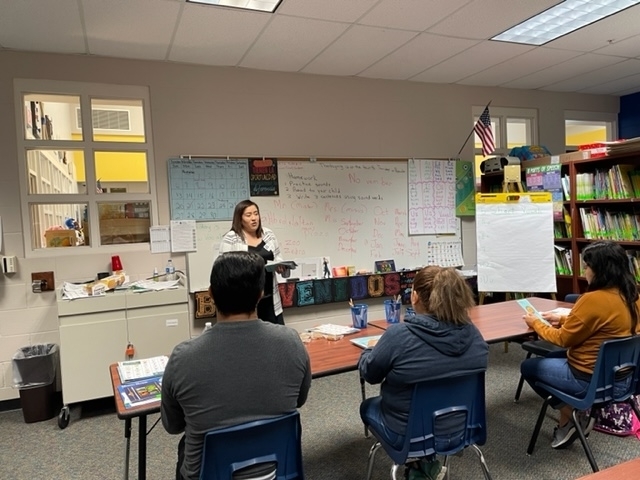 We hope see all our Bears wearing black on Monday!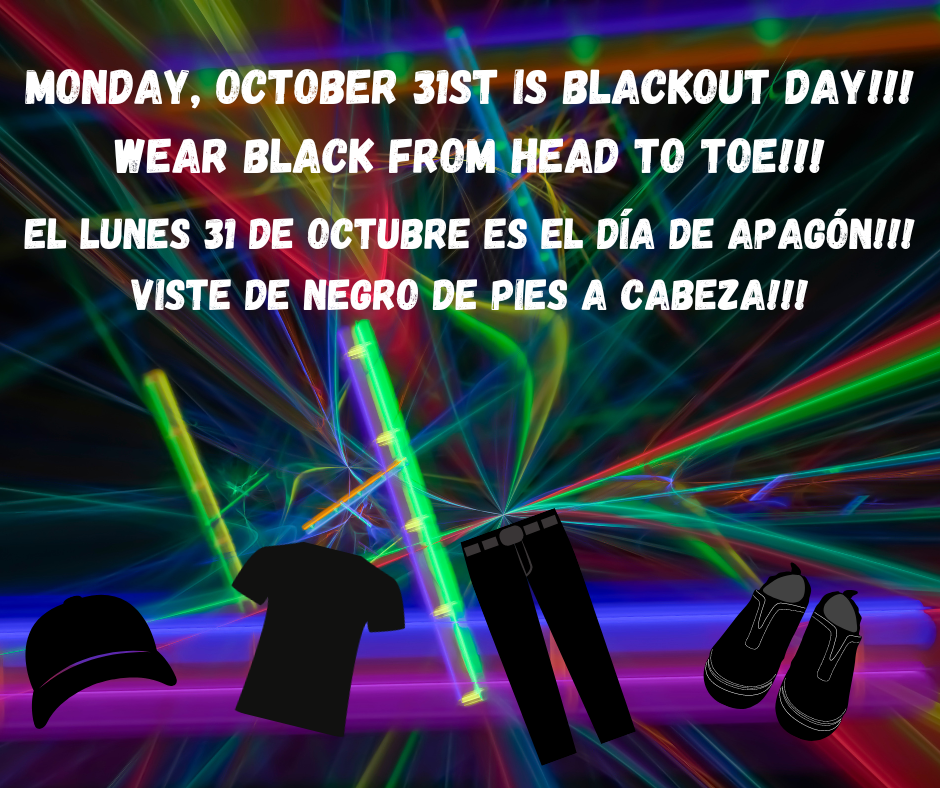 Bayyari SFLP Parents learned about their child's report card! Join us for free English classes each Monday and Tuesday at 8am!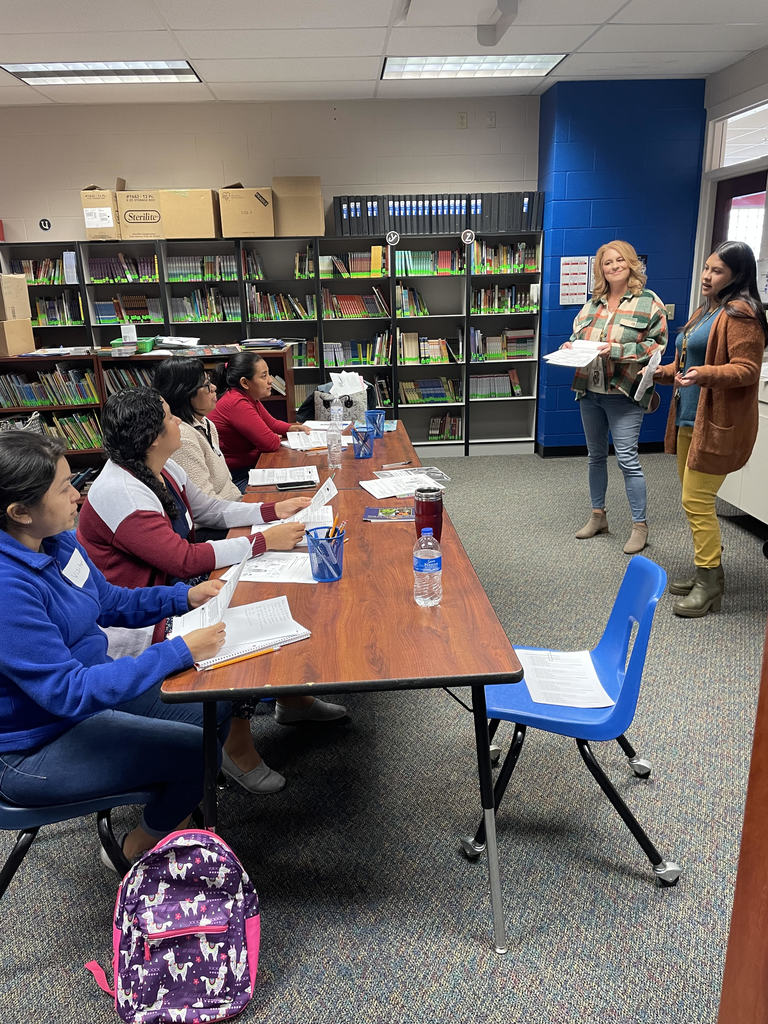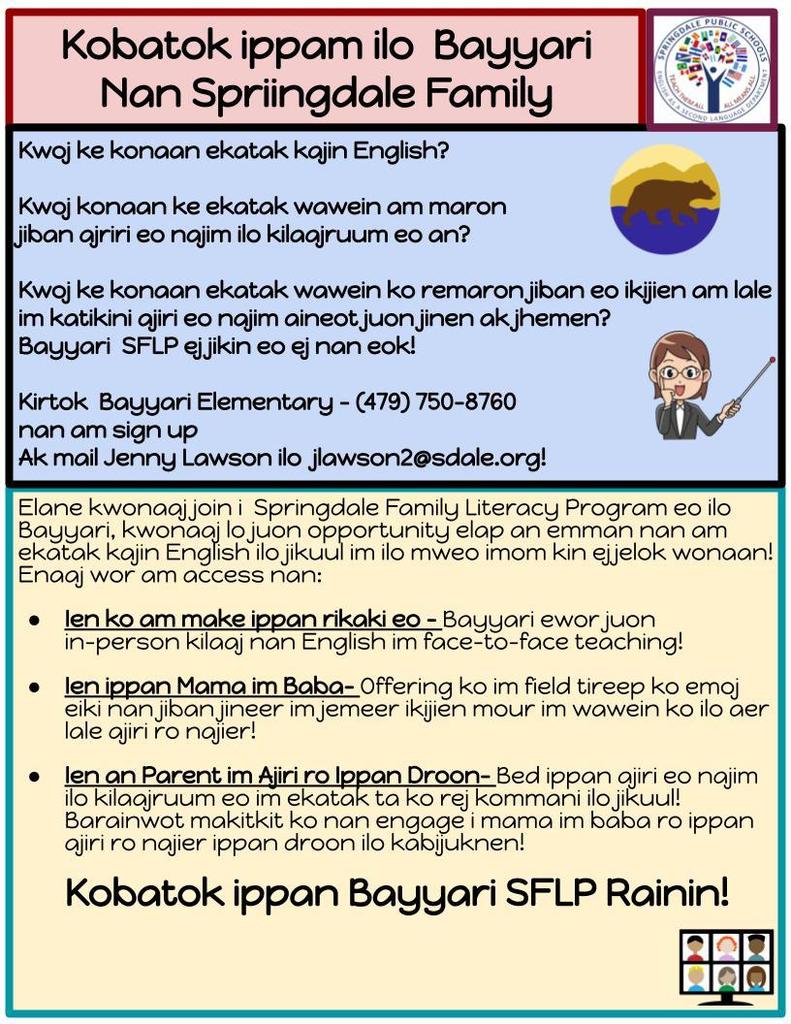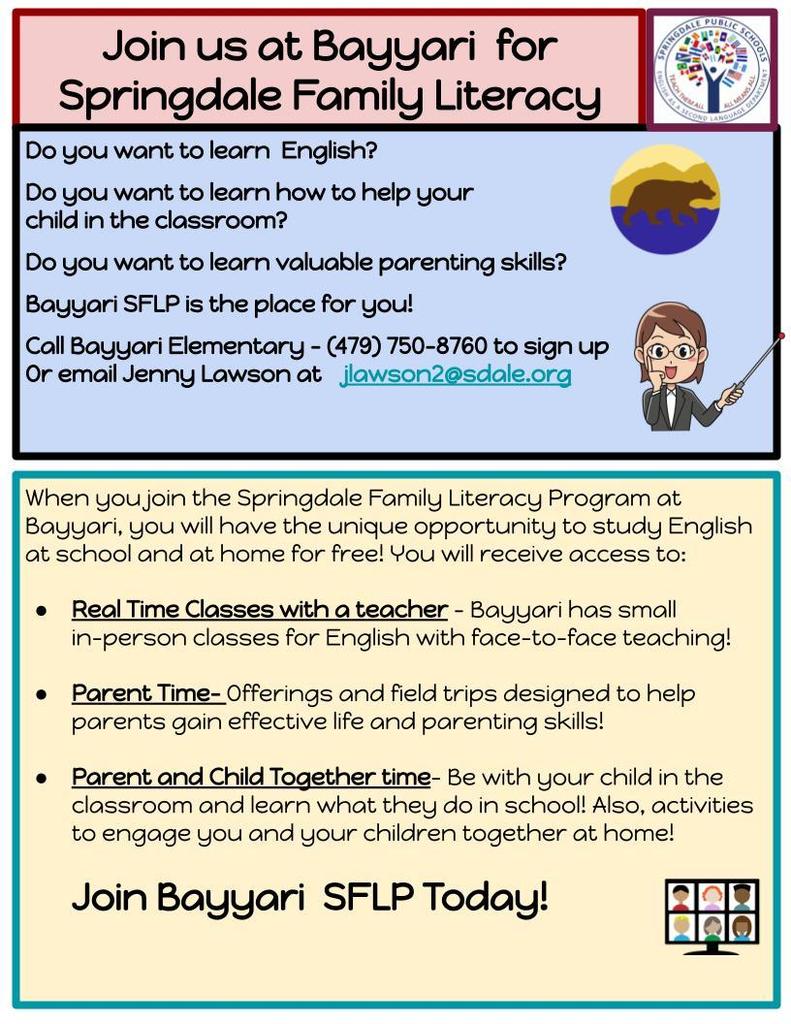 Tuesday is PICTURE DAY!!!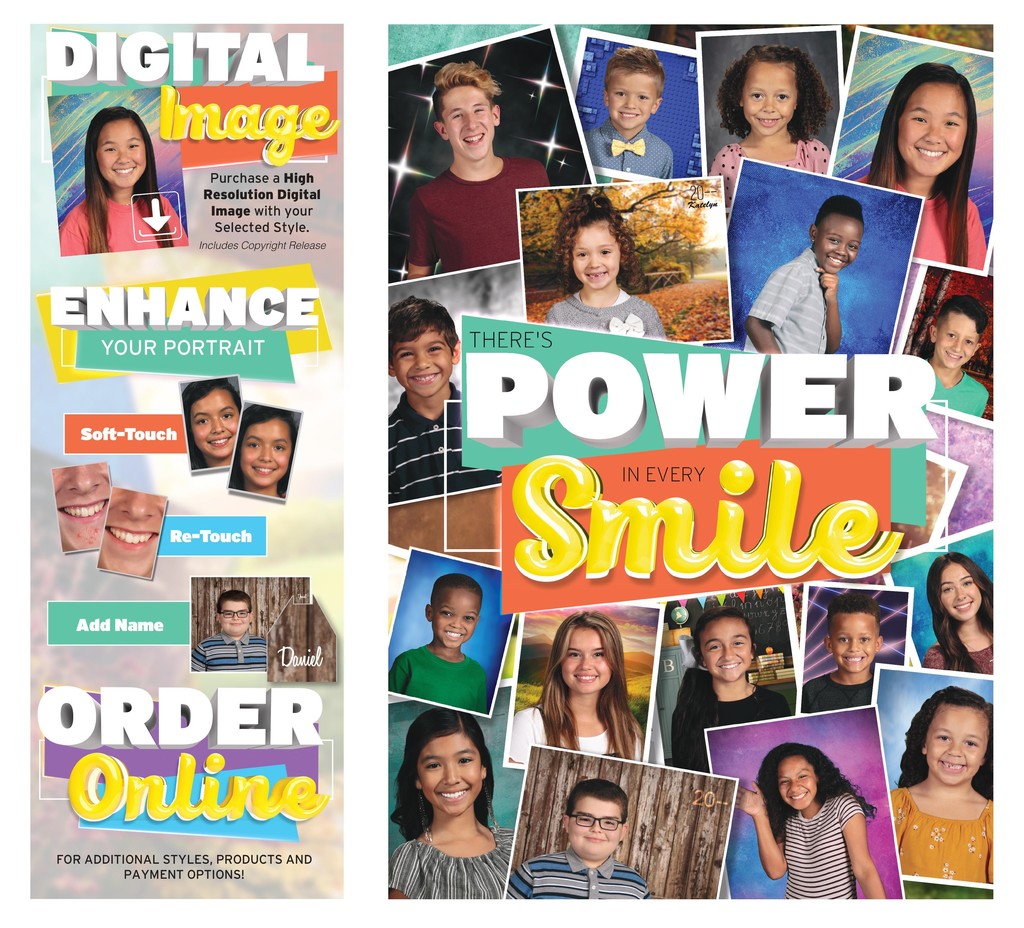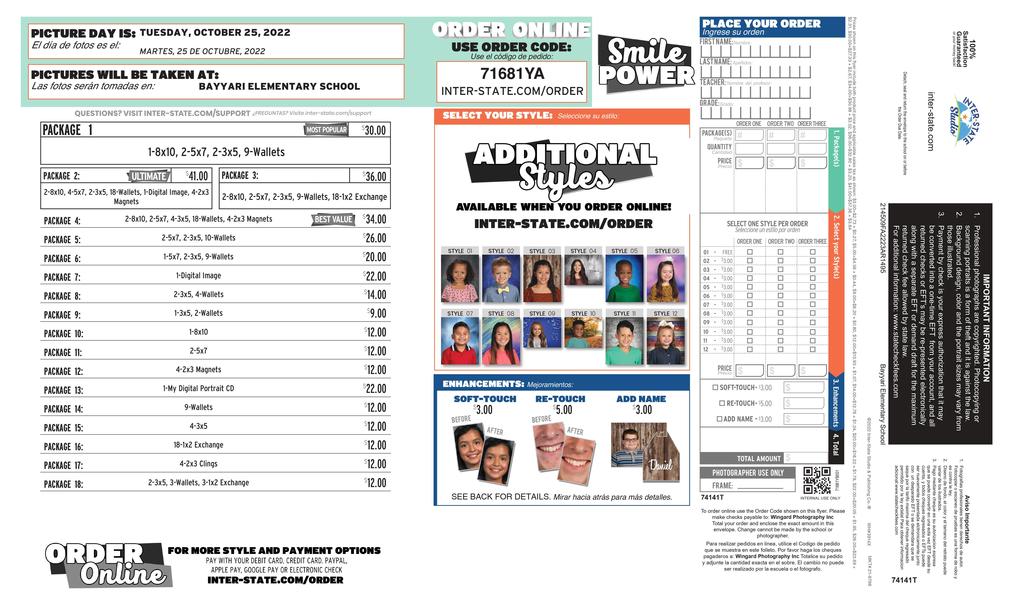 No School Next Monday, October 24th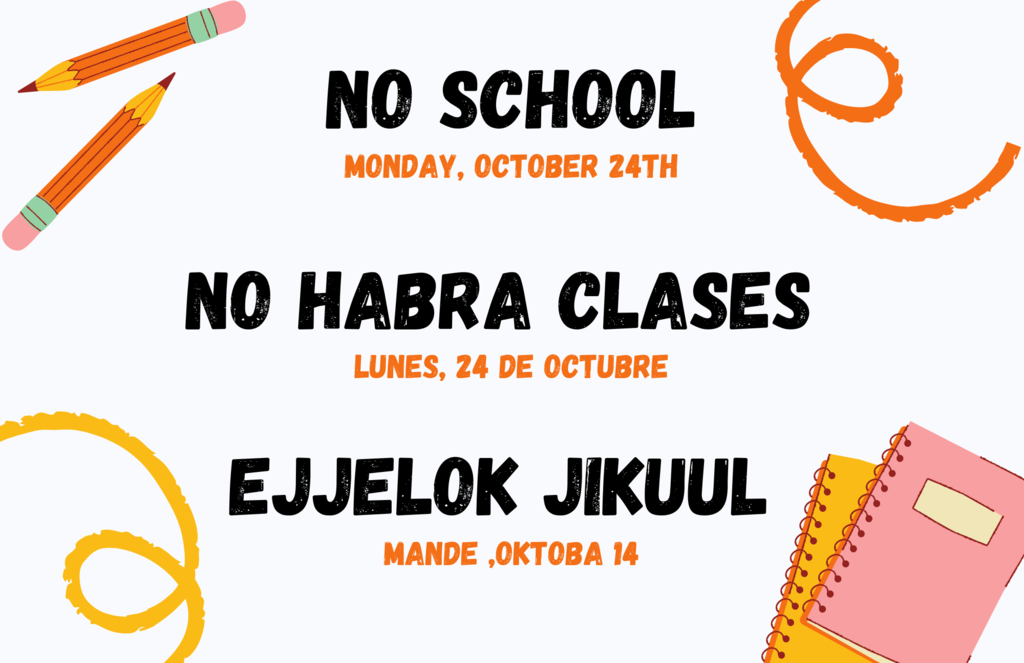 We hope to see you there!
Chuck E. Cheese Night is THIS FRIDAY!!! We hope to see you there!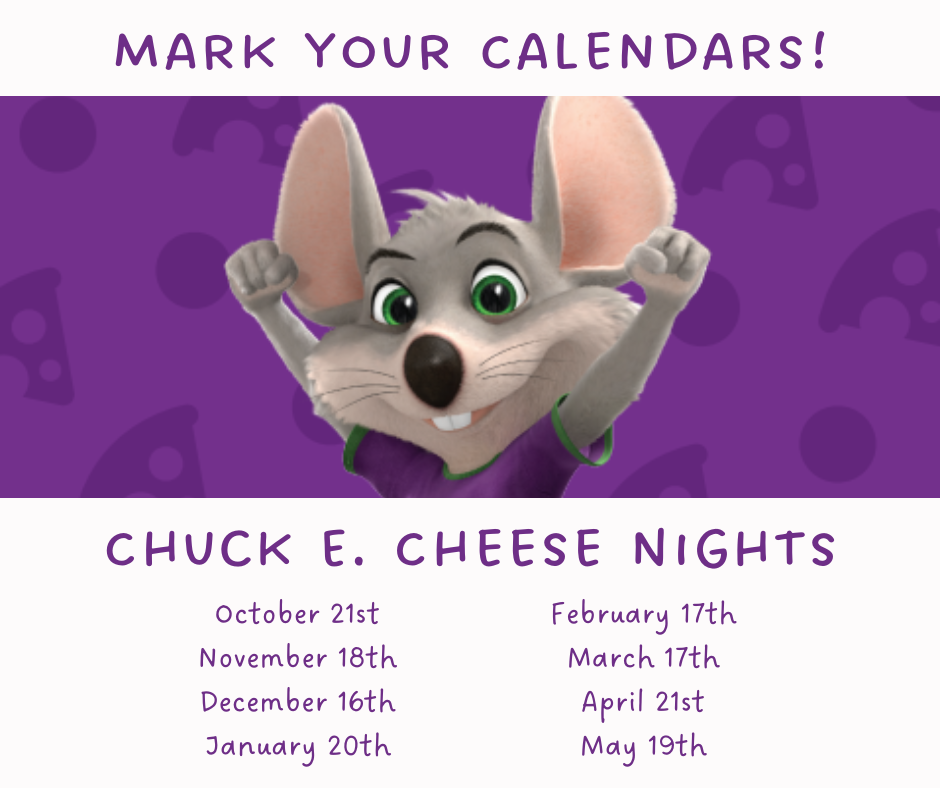 Enjoy your three day weekend! We will see you on Monday #SpringdaleFamily Disfruten de su fin de semana largo! Nos vemos el lunes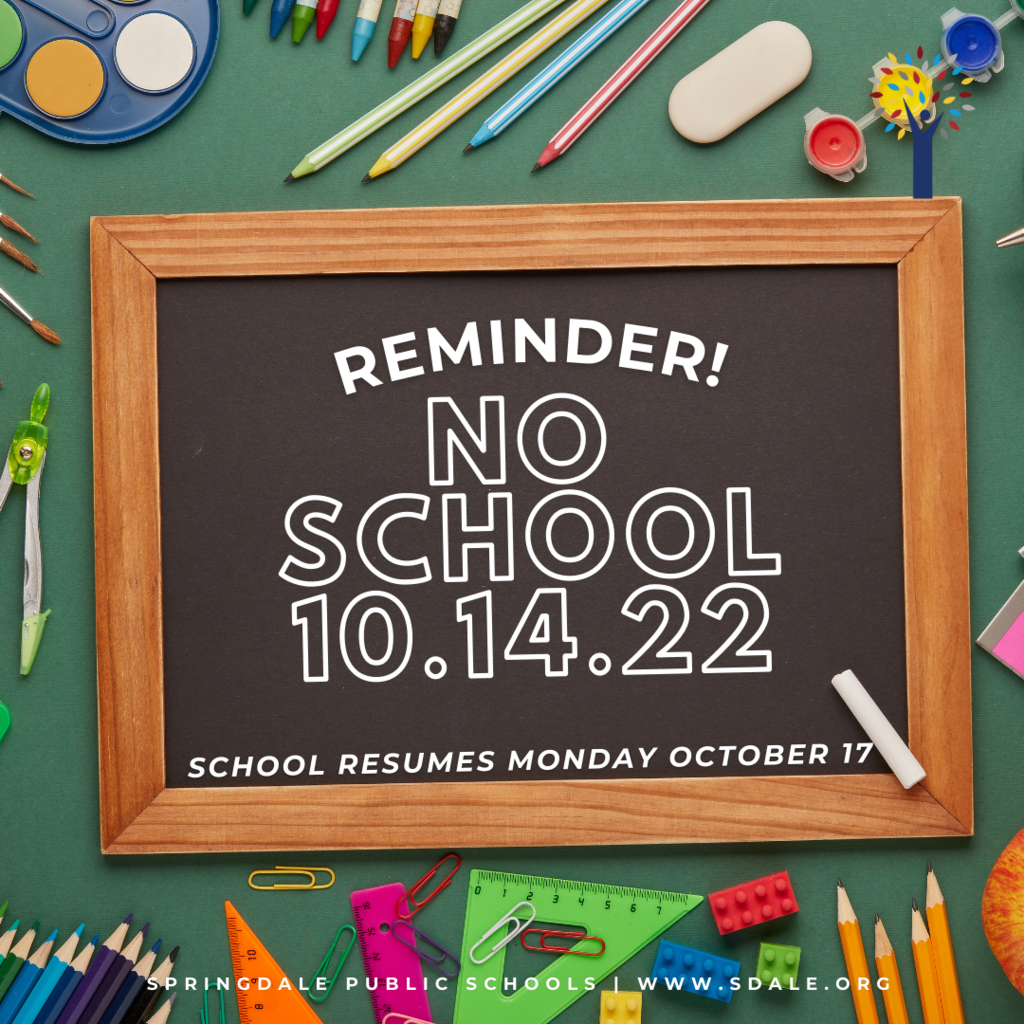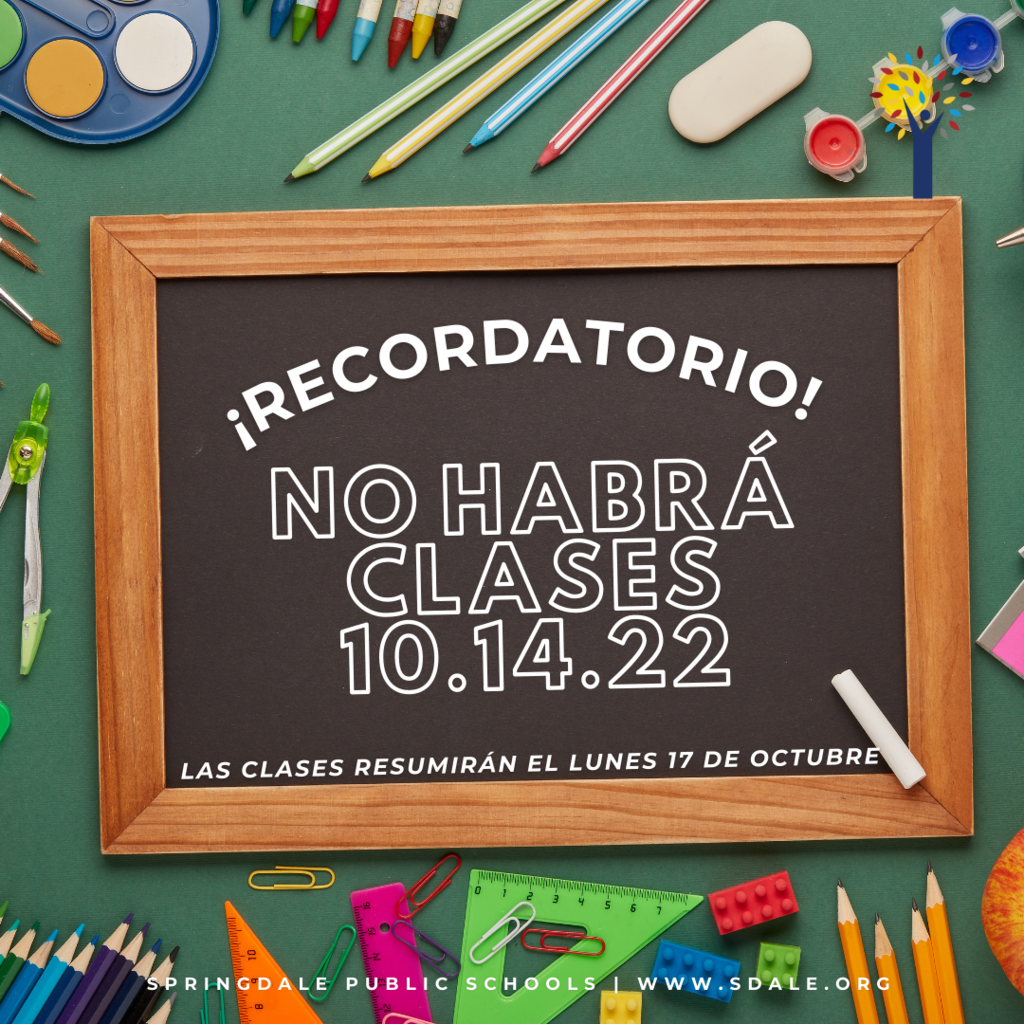 Springdale School District Car Seat Giveaway. Please read carefully below.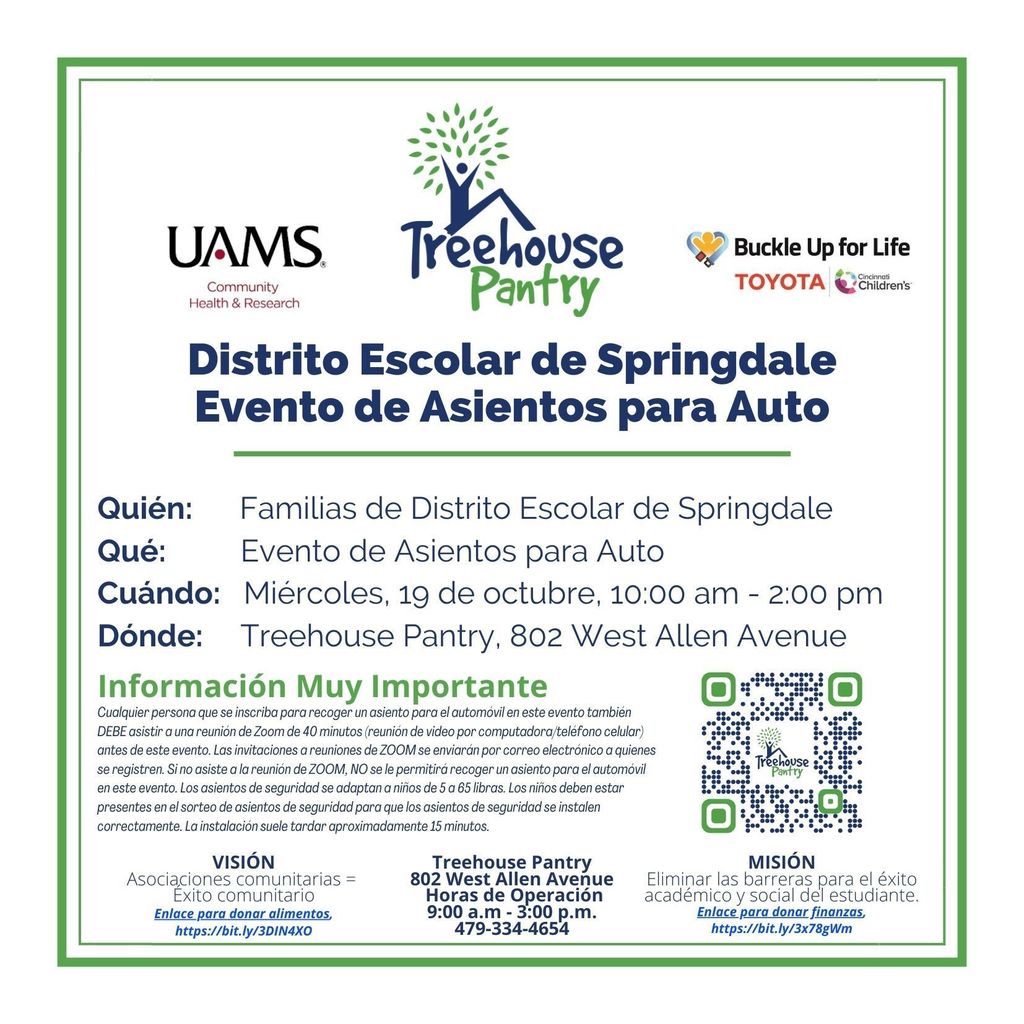 No School this Friday!